The best thing about investing in an Individual Retirement Account, or IRA, is that you can get a chance to invest in a wide range of asset types, making it easier for you to diversify your retirement funds and create a better investment portfolio.
Contrary to what most of us are thinking, IRAs are actually not restricted to stocks, mutual funds, security bonds, and such. As a matter of fact, you can add a variety of investment options to your IRA plan, including precious metals and real estate.
In order to do this, you must be aware of the IRA rules and regulations that need to be followed. For instance, if you are planning to invest your IRA funds in real estate, then you must be aware of the different IRA real estate rules that are involved.
Putting Real Estate Into Your IRA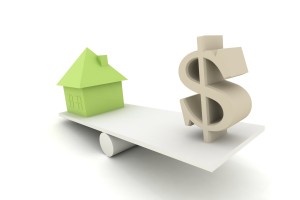 If you plan to invest in real estate, you cannot do this if your IRA funds are maintained through a brokerage firm or a bank. For real estate IRA, you will need to have a self-directed IRA, which may be managed by an independent administrator, who will obviously charge a service fee. It is also recommended to choose the best IRA plan for your self directed IRA real estate investment.
Since real estate is one of the very best options for investments which can promise the best IRA rates of return, then investing in a Roth IRA is a wiser thing to do, as Roth IRAs allow tax-free growths for the investment. This is surely the best way to gain and enjoy our profits. Another benefit that you can enjoy from having a real estate investment in a Roth IRA is that all eligible withdrawals are definitely free of taxes and fees.
When investing in real estate using Roth, it is really recommended to choose the best IRA companies that provide the best rates and lowest fees, so you can maximize the benefits and profits that you can get.
Why Choose Real Estate IRA?
There is big money in real estate — this is a fact about investment that no one could ever deny. After all, we all know that real estate properties appreciate their value over time. And so this means that one can purchase a property, and wait, so he could sell it at a higher price in the future, without even doing something aside from maintaining such property. However, you may also opt to buy a property, build an improvement within, and resell right away at a much higher price. You may also opt to rent the property out.
See, there is a wide range of options for real estate investing, and surely, you can get the best IRA rates for such.
Who Should Invest in Real Estate?
Definitely, real estate investing is not for novice investors. One needs to have a bigger amount of capital in order to get started. After all, real estate properties are naturally expensive, and unlike stocks, we just cannot buy a certain number of shares that we can afford. Also, real estate investments have their own risks too — and this is also not good for those who are afraid to take risks.